Rembrandt lived in Leiden for the first 25 years of his life. He developed his exceptional talent in Leiden to become a world-famous painter. So, these years in Leiden were crucial for Rembrandt.
Rembrandt's years of education and training in Leiden inspired and shaped him as a world-famous painter. You can still visit where Rembrandt lived and studied in Leiden's exceptionally well-preserved historical center.
Rembrandt's development in Leiden was stunning and made him famous in The Netherlands, much more famous than his contemporary, Johannes Vermeer. So what happened with Rembrandt in his early years in Leiden that made him the best painter in The Netherlands?
The Rembrandt Walking Tour In Leiden
Walking through Leiden is like walking in an open-air museum because the city's center has been exceptionally well preserved. All the important locations in Rembrandt's period in Leiden are within walking distance. It is remarkable how well Leiden has maintained the spirit of the Golden Age. Therefore, walking in Rembrandts' footsteps is one of the best possible day trips in the Netherlands.
You can buy a booklet with a Rembrandt Walking Tour at the tourist information office in Leiden. This Rembrandt Walking Tour will last about two hours, and you will visit all the important sites in Rembrandt's period in Leiden (see below).
Where Did Rembrandt Live in Leiden?
Where Was Rembrandt Born?
Rembrandt van Rijn was born in Leiden on 15 July 1606 in the Weddesteeg as the ninth child of a miller, Harmen Gerritsz, and a baker's daughter, Neeltje van Zuytbrouck. The Weddesteeg is a street in the western part of Leiden opposite the former city walls. You can reach this charming part of the city by crossing the Rembrandt Bridge.
Rembrandt's parents were prosperous. A tax assessment in 1623 revealed that their assets then amounted to 7000 guilders, a considerable amount at the time. Thus, they had the financial means to provide Rembrandt with a good education.
Rembrandt's original birth house in the Weddesteeg is demolished. Therefore, you will now only find a gable stone on the wall of the house in the location of Rembrandt's birthplace. Sadly, the gable stone is not located in the right place because Rembrandt's birth house was about 10 meters more to the right.
Fortunately, the historians of Erfgoed Leiden have made a fantastic virtual impression of how the Weddesteeg and its surroundings looked in the period of Rembrandt's early childhood.
You will see Rembrandt's father's windmill on the city walls opposite their house and get a glimpse inside his parental home.
This video of Rembrandt's birth house and surroundings lasts only two minutes but is well worth your time if you want to get an impression of Rembrandt's early years' environment. It is a beautiful video.
Opposite his birth house, a work of art stands in the middle of Rembrandt Square in which you can recognize the young Rembrandt at work. Around the corner at Galgewater, Rembrandt had his first studio as an independent master painter behind his birth house.
This place is where Rembrandt's life started, and he learned everything he needed to become the best painter ever in the Netherlands.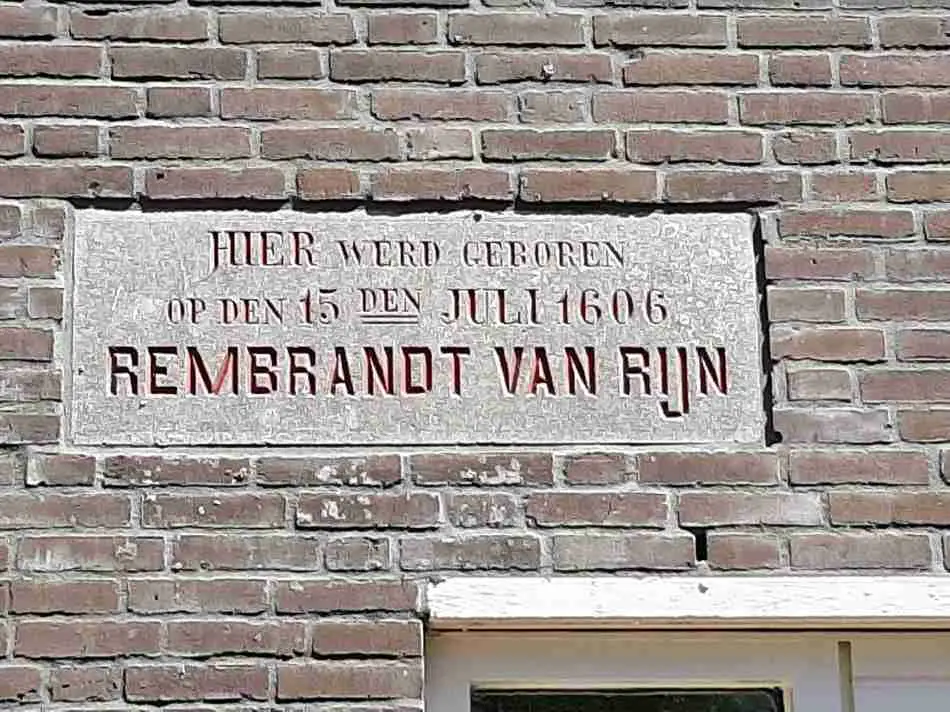 Where Did Rembrandt Go To School?
As the family's youngest son, Rembrandt did not have to follow in his father's footsteps and become a miller.
After attending elementary school, his parents sent Rembrandt to the Latin School in the Lokhorststraat in Leiden when he was almost ten. Rembrandt attended the Latin School from 1616-1620, after which he studied Art at Leiden University.
His parents envisioned an academic career for Rembrandt to serve the community with knowledge. Acquiring a dignified position in society was the main objective of the pupils at the Latin school. Rembrandt's financial future would be secure if he became a minister, doctor, or lawyer.
Rembrandt studied Latin, Greek, history, and biblical studies at the Latin School. Rembrandt acquired a deep understanding of biblical and mythical stories through these lessons, a vital inspiration source throughout his career. His preference for biblical scenes in his paintings may have started in the Latin School.
At the Latin school, Rembrandt learned to think. Knowledge was here more important than intuition. Rembrandt was indeed intelligent and erudite. It is hard to overestimate how much he benefited as a painter from his knowledge of Latin and biblical and antique stories.
At the Latin School, Rembrandt also received his first lessons in drawing and calligraphy from Hendrick Rieverdinck. These drawing lessons may have stimulated his interest in areas he found much more exciting and opened his eyes to other career opportunities like painting.
When Did Rembrandt Enroll At The University Of Leiden?
Money was not a problem in Rembrandt's family, and Rembrandt was allowed to enroll at Leiden University.
Rembrandt enrolled at the University of Leiden in May 1620 when he was almost 14. Rembrandt extended his enrollment in February 1622, although he also started training as a painter in mid-1622.
The University of Leiden was very attractive to scientists and students in those days. When Rembrandt enrolled, there were about 2500 students. A student at the university did not have to pay taxes on beer and wine, was subject to academic law, and did not have to serve in the militia.
Rembrandt was enrolled at Leiden University for longer than was assumed for a long time. A recent discovery showed that he extended his enrollment at the university in February 1622. We do not know how seriously Rembrandt studied but Rembrandt may have been a much more serious student at the university than previously assumed.
Rembrandt grew up in an academic environment. Rembrandt lived and worked in a city that challenged his intelligence and aroused his curiosity. He grew up in the first university city in the Netherlands and came into contact with scientific discoveries and fierce theological discussions. As a result, Rembrandt had an academic level of thinking and a sharp intuition. He knew what it took to be successful and was also enormously ambitious.
This period at the University of Leiden may explain why Rembrandt developed spectacularly as a history painter and used his knowledge and understanding of the Bible and mythology well.
When Did Rembrandt Start Painting?
Rembrandt started his painting training in 1622 when he was around 16 years old. Rembrandt began his training as an apprentice of Master Jacob van Swanenburg, a famous painter in Leiden in those days. He stayed with Master Jacob van Swanenburg for about three years.
An apprenticeship in those days was very practically oriented. As a first step, the pupils learned to prepare paints. Next, they copied other paintings, often from their teacher. Finally, they progressed to life drawings and composition design. Jacob van Swanenburg also taught Rembrandt the art of etching.
Rembrandt studied for about three years with Master Jacob van Swanenburg between 1622 and 1625. Rembrandt left Leiden en Jacob van Swanenburg in 1625 to study for another 6 months with Master Pieter Lastman in Amsterdam before becoming a master painter himself.
Where Did Rembrandt Learn To Paint?
Rembrandt learned to paint in the studio of Jacob van Swanenburg, located at Langebrug 89 in Leiden's center. Rembrandt lived and worked here in his apprentice years because students lived with their master and worked in his house.
The former studio of Jacob van Swanenburg is now known as "the Young Rembrandt Studio" and can be visited. You can view an interesting video in the Young Rembrandt Studio about the early years of Rembrandt's career in Leiden.
The video above provides a glimpse of what you can expect in the Young Rembrandt Studio. Therefore, I recommend visiting the Young Rembrandt Studio if you walk in Rembrandt's footsteps in Leiden.
Rembrandt wanted to become a master of history paintings, the most highly regarded genre at the time. History paintings showed encouraging or cautionary narratives to contemplate the meaning of life.
To achieve this, he had to master painting images of scenes from the Bible, mythology, or history using light, color, perspective, and composition. In addition, he had to paint portraits of people in different poses and proportions to each other. Thus, becoming a master of history paintings was the highest achievable for a young, ambitious painter like Rembrandt.
In those days, the best master of history paintings in The Netherlands was Pieter Lastman, who lived and worked in Amsterdam. Rembrandt's father was willing to finance an additional apprenticeship with Pieter Lastman. Thus, money for Rembrandt's education was not a problem in the van Rijn household.
In 1625, Rembrandt lived and worked for six months in Amsterdam as an apprentice of Master Pieter Lastman. Pieter Lastman lived with his mother in de Sint Antoniebreestra, at 59 in Amsterdam. Therefore, it is likely that Rembrandt also lived there during his six months as an apprentice of Pieter Lastman.
In Leiden, he could start working independently as a master painter because of his apprenticeship with Jacob van Swanenburgh. Unfortunately, it was not a good time to return to Leiden because of Leiden's plague epidemic in 1624-1625. His sister Machtelt was probably one of the last victims of this epidemic when she died in September 1625.
Rembrandt's Development In Leiden As A Painter From 1625-1631
Rembrandt settled in Leiden in the autumn of 1625 as an independent master painter. Initially, he shared a studio with his colleague and friend, Jan Lievens. The most logical location of that first studio would have been around the corner from his parental home, in one of the five houses his father built at Galgenwater, overlooking the canal.
Rembrandt's first paintings in Leiden, representing the five senses, were probably made in 1624 when Rembrandt was still an apprentice of Jacob van Swanenburg. Rembrandt was still learning to paint, and these paintings were clumsy. On the other hand, these early paintings' disappointing quality made his spectacular development in the later years in Leiden even more remarkable.
After his return from Amsterdam, the influence of Pieter Lastman is still clearly visible. Rembrandt still used the bright colors of Lastman in the painting Tobit and Anne. However, between 1627 and 1629, he developed his signature style with his revolutionary use of light and colors while still in Leiden. Rembrandt left large areas of his paintings in the dark to create these light effects.
Rembrandt was considered the master of chiaroscuro, a painting technique with sharp contrasts between light and dark to achieve a sense of volume in a painting. Rembrandt's use of light is explained very well in the video below, which has been watched almost 800,000 times on YouTube.
Rembrandt's Development in Leiden in Etching
Rembrandt also started making etchings during this period. Rembrandt's first etching that we know of from 1626 shows nothing yet of his unique style of etching. He seemed to be self-educated in etching.
His later looseness of etchings gave his etchings an enormous appeal, and he could evoke an intensely powerful chiaroscuro on etchings. In addition, the quality of his etches made him extremely popular during his lifetime. It was brilliant marketing of a very ambitious painter who knew what was needed to succeed.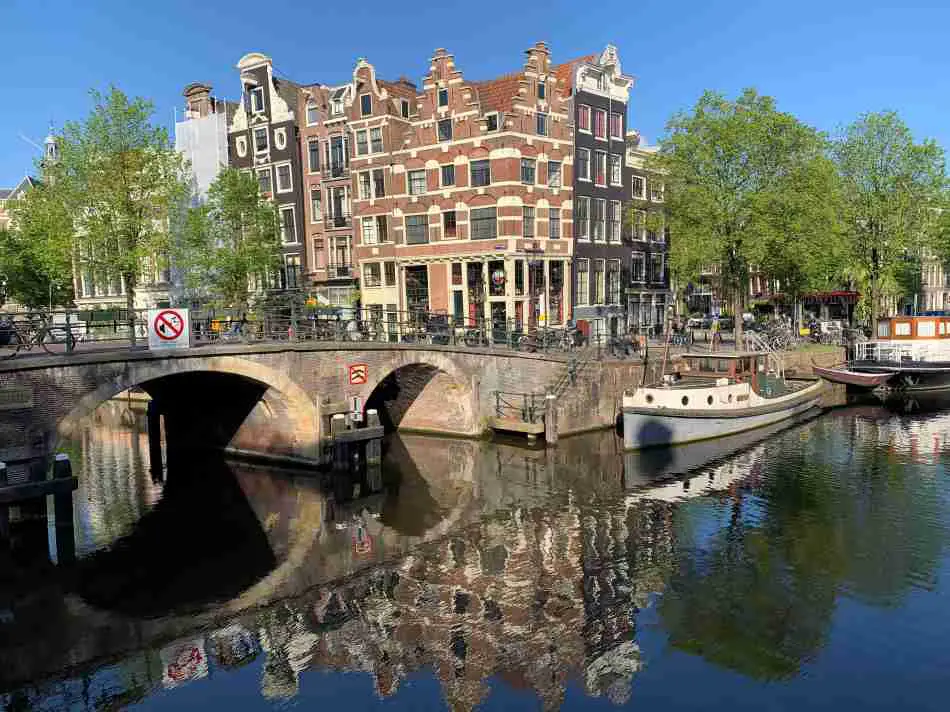 Why Did Rembrandt Move To Amsterdam?
Rembrandt's father died in 1630, and his friend Jan Lievens moved to Londen in 1631. The city of Leiden was in decline, while Amsterdam was a mesmerizing cosmopolitan alternative.
In June 1631, Rembrandt lent a thousand guilders to the Amsterdam art dealer Hendrick Uylenburgh. This large sum shows that Rembrandt was already prosperous because a thousand guilders was a considerable sum at the time. With this loan, Rembrandt bought himself into the art dealer's business.
They agreed that Rembrandt would paint the portraits and group portraits ordered in Uylenburgh's art business. Rembrandt still returned to Leiden regularly in that period because otherwise, he would lose his citizenship of Leiden and would have to pay a 10% tax on his possessions.
Rembrandt's absolute breakthrough in Amsterdam was the painting of the anatomy lesson of Dr. Tulp from 1632. The corpse belonged to a criminal from Leiden. Rembrandt made a lively group portrait of it.
He signed a painting not with RHL (Rembrandt from Leiden) but with 'Rembrant fecit' (made by Rembrandt) for the first time in his life.
Rembrandt had left Leiden behind him.
How Many Paintings Did Rembrandt Make In Leiden
Rembrandt produced approximately 300 paintings, 300 etchings, and 2000 drawings.
300 paintings
300 etchings
2000 drawings
It is unclear how much of his work Rembrandt made in Leiden, but it will be a minority of his entire oeuvre.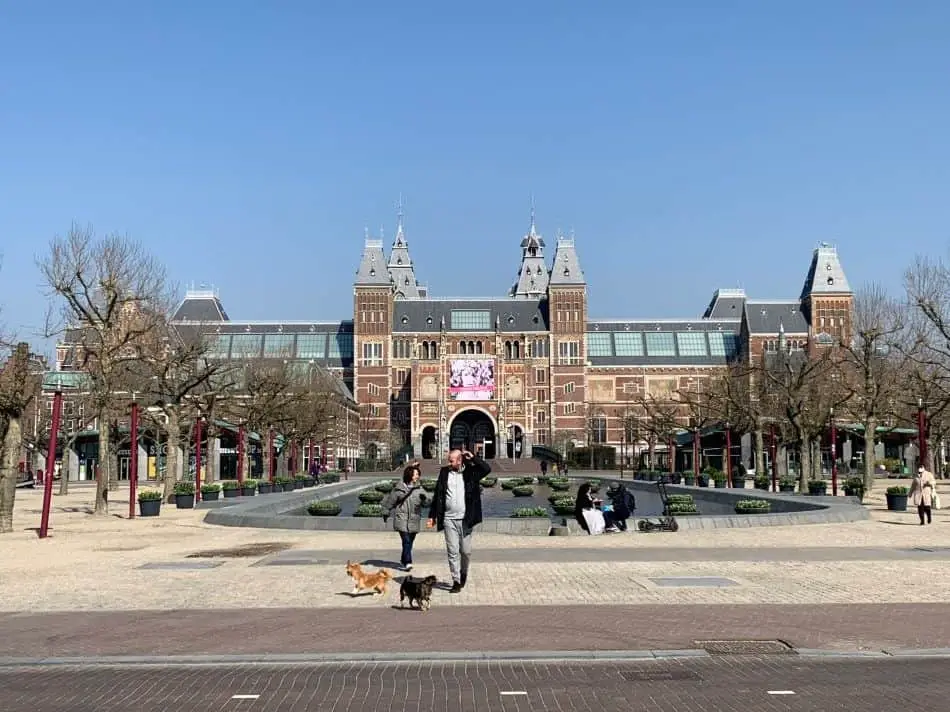 Where In The Netherlands Are Paintings Of Rembrandt Exhibited?
Rembrandt's work is exhibited worldwide in the most prestigious museums. However, the city museum of Leiden, "Lakenhal" owns only two paintings of Rembrandt that he made while still working in Leiden.
Museum Lakenhal owns much more work from other painters from Leiden, Jan Steen, Jan Lievens, and Gerrit Dou. Jan Lievens was a friend and business companion of Rembrandt. Gerrit Dou was one of Rembrandt's first pupils.
To admire Rembrandt's work, visit the National Museum in Amsterdam or the Mauritshuis Museum in The Hague. You can find more information about these museums in an article about the 30 most beautiful museums in Holland.
The National Museum in Amsterdam owns 22 paintings, 60 drawings, and almost 300 etchings of Rembrandt. The most famous picture of Rembrandt, de Nachtwacht, is also exhibited in the National Museum.
The Mauritshuis in The Hague owns 11 paintings of Rembrandt, among them the famous anatomical lesson.
I highly recommend visiting the Mauritshuis because it has an astonishing collection of other famous Dutch painters of Rembrandt's period. I believe that Mauritshuis is one of the best museums in The Netherlands.