Are you planning a fun and educational day with your children in the Netherlands? It can be challenging for parents to find museums that are both engaging and child-friendly.
As a Dutch parent who has explored numerous museums with my children, I have compiled a list of the 20 most child-friendly museums in The Netherlands.
Let's embark on this family-oriented journey, hopefully inspiring a love for learning in your children.
This is an article about museums in the Netherlands that are fun for children, but perhaps you are more interested in museums in the Netherlands that are enjoyable for adults.
I have also compiled a list of the Top 30 museums (for adults) in The Netherlands in another article on this website.
It can be challenging for parents to find museums that are both engaging and child-friendly.
20 Fun Museums for Children in the Netherlands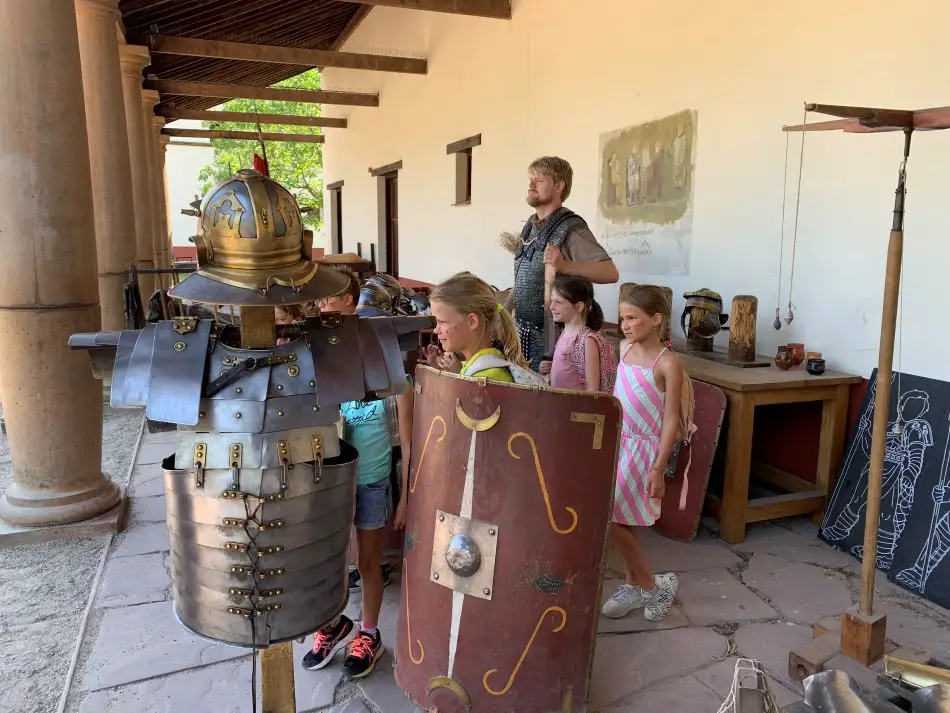 1. Alphen aan den Rijn – Archeon
Address: Archeonlaan 1, 2408 ZB Alphen aan den Rijn
In Archeon in Alphen aan den Rijn, children can discover how people lived during prehistoric times, the Roman era, and the Middle Ages.
In Archeon, they can sense those times through authentic reconstructions of buildings and demonstrations of ancient crafts such as blacksmithing, weaving, and baking. This brings history to life much more vividly than reading a book.
Children can also learn how to make fire as they would in prehistoric times and try their hand at archery. The highlight is undoubtedly the gladiator fight, where gladiators fight for their freedom.
Archeon is educational and fun, making it an excellent idea for a fun and educational day out with children. It's understandable why Archeon is so popular for school trips.
You can purchase Archeon entry tickets in advance online.
2. Amsterdam – Anne Frank House
Address: Prinsengracht 263-267, 1016 GV Amsterdam
The Anne Frank House is the house on Prinsengracht in Amsterdam where Anne and her family hid in the famous Secret Annex during the Second World War, hiding from the Nazis.
It was a profound experience to walk through the famous door into the Secret Annex and discover how small it was. Anne and her family lived in hiding for years, enduring the need for silence to avoid being discovered and deported to concentration camps.
Anne Frank was just 13 years old when she had to go into hiding in 1942, and I took my children to the Anne Frank House when they were around the same age.
It made a tremendous impact on them as they could personally experience how small the Secret Annex was and realize how complicated life must have been for their peers.
Tickets for the Anne Frank House can only be purchased online, and I would advise you to do so well in advance as they sell out quickly.
3. Amsterdam – NEMO Science Museum
Address: Oosterdok 2, 1011 VX Amsterdam
The NEMO Science Museum is a delightful museum for children, perhaps one of the most enjoyable museum for children, especially if they already have some interest in technology.
However, children can also develop an interest in technology or science at NEMO while having fun and learning through play. The Science and Technology Museum is geared toward children and has exhibitions, experiments, and workshops.
At NEMO, they can conduct their experiments and discover everyday physics phenomena, which most children find fascinating.
NEMO is within walking distance of Amsterdam Central Station and can get very crowded during holidays. Reserve an early time slot if possible.
Please note: NEMO is a top-rated museum, so purchasing NEMO entry tickets with a time slot online in advance is advisable to ensure entry.
4. Amsterdam – Royal Palace Amsterdam
Address: Nieuwezijds Voorburgwal 147, 1012 RJ Amsterdam
The Royal Palace on Dam Square is a fun museum for children as they can get a behind-the-scenes look into the lives of kings, queens, and princesses in a real royal palace.
The magnificent halls and galleries in the Royal Palace are imposing and will leave a lasting impression on children. It also showcases the unimaginable wealth of Amsterdam during the 17th century when this palace served as the city hall.
Another reason why I included the Royal Palace in this list is because admission is free for children up to 18 years old.
This not only makes it enjoyable for children but also parents. Adult admission is €12.50 in 2023, making it one of the cheapest museums in Amsterdam.
You can order entry tickets for Royal Palace in Amsterdam in advance online.
5. The Upside Down Museum
The Upside Down Museum in Amsterdam calls itself a museum, but it is not. Nevertheless, I have included the Upside Down Museum in this selection because it is one of the most popular "museums" in The Netherlands among teenagers.
The Upside Down Museum has over 25 rooms and decors that create a colorful and amazing world inspired by the theme "The New Dutch. This theme shows how the Netherlands is a country of culture, entertainment, and creativity, with a touch of humor and quirkiness.
You can take the funniest photos and videos for your social media here or enjoy the experience.
Just be aware that the Upside Down Museum is quite a distance from the center of Amsterdam. The nearest railway station is the Amsterdam RAI station, a few minutes' walk away.
6. Arnhem – Netherlands Open Air Museum
Address: Hoeferlaan 4, 6816 SG Arnhem
The Open Air Museum welcomes approximately 500,000 visitors annually, making it the most popular museum in the Netherlands outside of Amsterdam.
This popularity is easily explained as the Open Air Museum is an entertaining museum where children can get a playful and interactive glimpse into daily life in the past.
The 44-hectare park houses over 100 authentic relocated homes, workshops, farms, and windmills where demonstrations of crafts and more take place.
Children can run from one house to another, watch demonstrations, or play traditional Dutch games. It's an excellent way for them to expend their energy, although they will undoubtedly want to ride on an old tram.
Throughout the day and across the park, there are activities and demonstrations of old crafts.
This is the best YouTube video to get an impression of the Open Air Museum. I found it most enjoyable to see a blacksmith at work, but there are demonstrations of many other crafts.
As a result, the Open Air Museum offers a fantastic combination of education and entertainment, and it's also a lot of fun for parents.
You can purchase entry tickets for the Open Air Museum online to avoid waiting in line.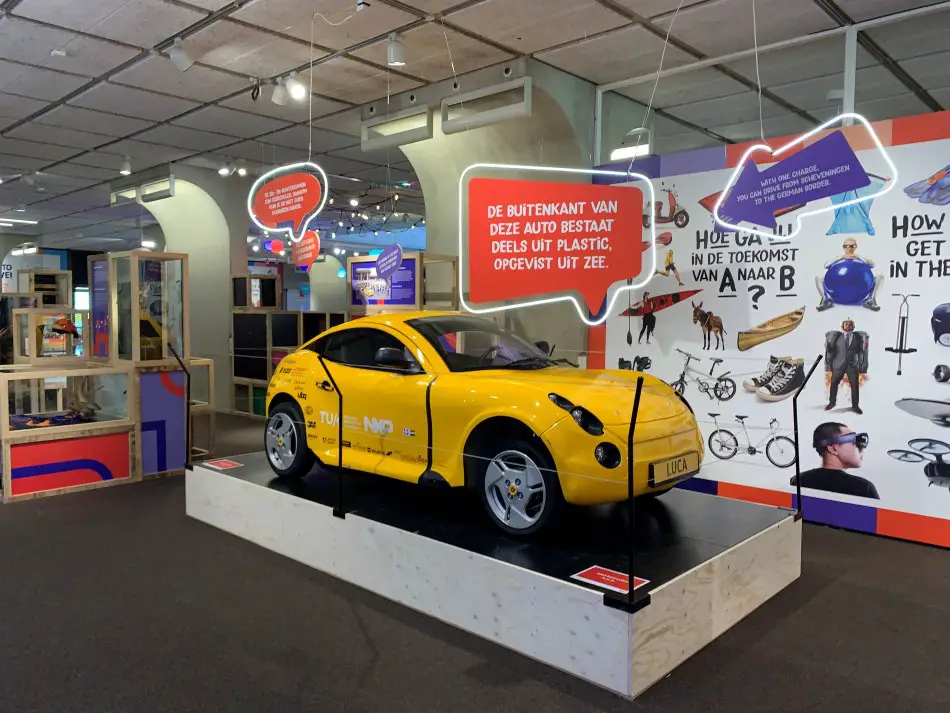 7. The Hague – Museon-Omniversum
Address: Stadhouderslaan 37, 2517 HV The Hague
Museon-Omniversum combines a highly interactive museum (Museon) and a large-screen film theater (Omniversum). The admission price for Museon includes access to one film at Omniversum.
Museon and Omniversum focus on nature and conservation, aiming to inspire children in these areas. For example, the One Planet exhibition delves into the UN Sustainable Development Goals that can help keep our planet in good condition and prevent it from succumbing to environmental pollution. Children are encouraged to think about how they can contribute to these goals.
Omniversum is a large-screen film theater that primarily shows breathtaking nature films during the day. The film is projected all around you on the dome, creating the sensation of immersion in the movie itself. It's an overwhelming experience that will leave a deep impression on your children.
Tip: Check the daily program of Omniversum in advance to decide which nature film you would like to see and plan your visit accordingly, as a different movie is shown every hour.
You can purchase tickets for Museon-Omniversum online in advance.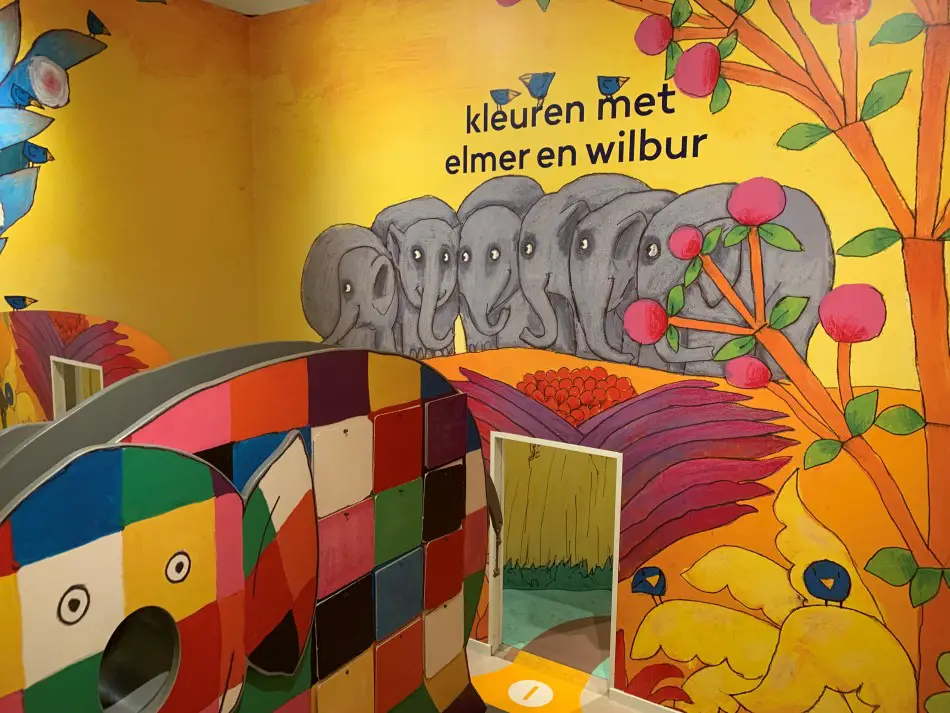 8. The Hague – Children's Book Museum
Address: Prins Willem-Alexanderhof 5, 2595 BE The Hague
The Children's Book Museum in The Hague is a bit difficult to find as it is located in the building of the Royal Library, and it is not very clearly indicated from the outside that the Children's Book Museum is also there.
On the other hand, the Children's Book Museum is ideally located for public transportation as it is less than 100 meters from The Hague Central Station.
The Children's Book Museum in The Hague is a fantastic museum for children to visit as it takes them on an adventurous journey through the world of stories.
Children can discover, experience, and create stories at the Children's Book Museum. The museum promotes children's reading skills, imagination, and creativity playfully, hopefully fostering a greater love for reading.
I think you could take children as young as 3-4 years old to this museum, and I saw many little ones running around there when I revisited this museum for this article. They can play in the book's world and clearly enjoy it.
However, the most fun exhibition I found was Back Street's permanent exhibition, where teenagers can play interactive games in an incredibly cool environment. This is genuinely the best museum exhibition I have ever seen for teenagers.
The Children's Book Museum also offers entertaining online exhibitions worth exploring.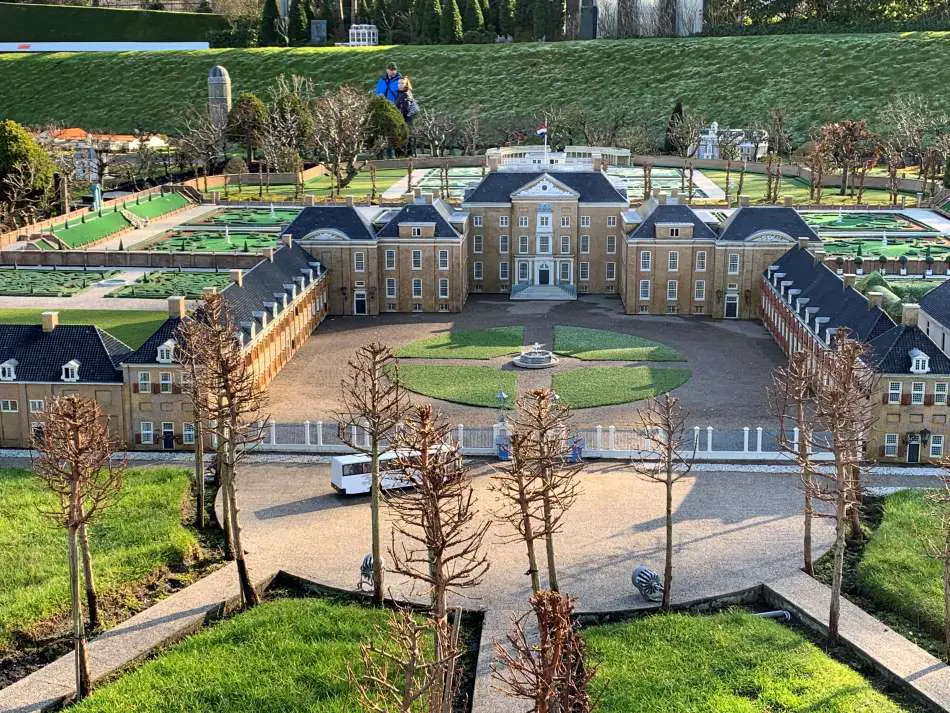 9. The Hague – Madurodam
Address: George Maduroplein 1, 2584 RZ The Hague
While Madurodam may not be an official museum, children can still learn a lot about the Netherlands in a very playful way. I have already provided a detailed review of Madurodam in another article on this website because it is such an enjoyable outing.
Madurodam is the Netherlands in miniature, and many of the most iconic buildings in the country have been faithfully recreated. This ranges from castles and palaces to characteristic farms and windmills.
Furthermore, the ports of Rotterdam have also been replicated, with boats sailing back and forth through the harbor. Even Schiphol Airport has been recreated, with a KLM airplane taxiing towards the runway.
The exciting part of Madurodam for children is that there is also a lot to do. Children can steer boats or load ships in the Rotterdam harbor.
New attractions have also been added, such as a real airplane that you can climb into, as well as indoor attractions like Hof van Holland, Waterwolf, and Nieuw Amsterdam, where stories are reenacted, such as the founding of New York.
Madurodam is not very large, and it takes 2-3 hours to see everything. This makes Madurodam ideal to combine with something else, such as the beach in Scheveningen, which is easily reachable by tram in 5 minutes.
You can purchase entry tickets for Madurodam in advance online.
10. Hilversum – Netherlands Institute for Sound and Vision Museum
Address: Media Parkboulevard 1, 1217 WE Hilversum
The Netherlands Institute for Sound and Vision Museum in Hilversum has recently reopened after a major renovation and is now called the Media Museum.
The Media Museum aims to show visitors how we live in media by demonstrating the significant influence of media on our daily lives.
However, it would be best to watch the video from the Youth News above to see what the new Media Museum offers and how children experience it. It's a super fun experience for many children.
You can purchase entry tickets for the Netherlands Institute for Sound and Vision Museum online in advance.
The dinosaur models in Naturalis are the highlights and are beloved by children.
11. Leiden – Naturalis Biodiversity Center
Address: Darwinweg 2, 2333 CR Leiden
Naturalis is a museum dedicated to biodiversity, a long-standing specialty at Leiden University. The establishment of the botanical gardens in Leiden in the late 16th century and the first cultivation of tulips in Europe marked the beginning of centuries-long interest in the study of biodiversity in Leiden.
Naturalis is a museum that offers a combination of observation and hands-on experiences to showcase the beauty of nature. It houses a collection of 42 million plants, animals, fossils, and minerals.
The dinosaur models are the highlights and are beloved by children.
You can purchase Naturalis entry tickets online in advance.
12. Lelystad – Aviodrome
Address: Pelikaanweg 50, 8218 PG Lelystad
Aviodrome is the Dutch museum for aviation and aerospace and is truly enjoyable for children.
Not only can you see a variety of airplanes, but you can also try being a real pilot in a flight simulator, for example.
Children can participate in various tests, and at the end of all the tests, they will be awarded their own pilot's license.
You can purchase entry tickets for Aviodrome in Lelystad online in advance.
with English subtitles
13. Muiden – Muiderslot
Address: Herengracht 1, 1398 AA Muiden
Muiderslot is likely the best-preserved castle from the Middle Ages in the Netherlands and brings the world of knights to life for children.
Two routes are set up in the castle, both enjoyable for children and involving various games and activities.
In one of these routes, children can dress up as knights and participate in a friendly knight tournament with a jousting competition. The children must complete various tasks, and at the end of the knight's route, they will be knighted as a member of Muiderslot. How wonderfully designed is that!
On the other route, you can learn much about life in earlier times and see how knights lived during that era. The audio tour is highly recommended here.
You can book entry tickets for Muiderslot in advance online.
14. Noordwijk – Space Expo
Address: Keplerlaan 3, 2201 AZ Noordwijk
Space Expo in Noordwijk is an entertaining museum for children as they can glimpse life in space.
At Space Expo, children can learn much about space travel, astronauts, and the universe through interactive exhibitions, simulators, and even touching a genuine meteorite.
Children can explore the life of an astronaut, experiment with scientific principles, walk through a model of the International Space Station (ISS), and even experience a virtual spacewalk.
Space Expo fosters curiosity and inspires children to one day explore the stars themselves.
You can order entry tickets for Space Expo in Noordwijk online in advance.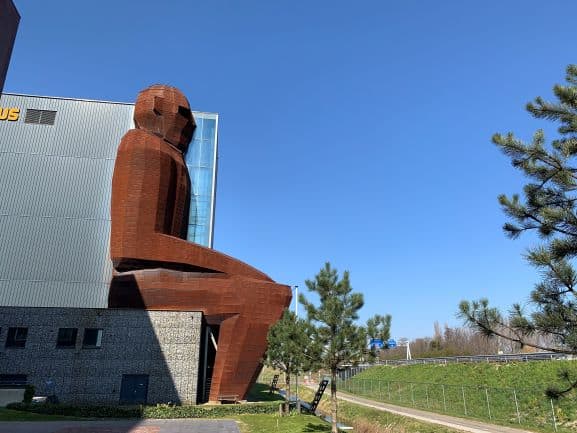 15. Oegstgeest – Corpus
Address: Oegstgeesterweg 206, 2342 BJ Oegstgeest
Corpus is a super fun concept where you walk through the inside of a giant body to discover and better understand the human body.
Children can learn about the functioning of organs, the importance of healthy eating, and how movement contributes to a healthy body educationally and enjoyably.
As you walk through the body, you explore all the organs, how they work, and how everything in your body collaborates to ensure you can live and move.
Children should be at least 6-8 years old to grasp it somewhat. I think Corpus is more suitable for children of middle school age, and I would take teenagers to Corpus without hesitation.
Note: Corpus is usually very busy, so reserve your entry tickets with a time slot for Corpus well in advance.
16. Rotterdam – Maritime Museum
Address: Leuvehaven 1, 3011 EA Rotterdam
Rotterdam is one of the largest ports in the world, so there is no better place in the Netherlands than Rotterdam for a maritime museum. The museum is in an old city harbor close to the city center. You won't find a more authentic location for a naval museum in Rotterdam.
The museum's collection tells the story of the maritime history of the Netherlands and the immense influence of the sea on our daily lives. The information about the battle against water is essentially the story of the Netherlands throughout the centuries.
It's important to remember, especially with climate change causing rising sea levels, that the Netherlands needs to protect itself against increasingly higher sea levels.
You can order entry tickets for the Maritime Museum in Rotterdam online in advance.
17. Soesterberg – National Military Museum
Address: Verlengde Paltzerweg 1, 3768 MX Soest
The National Military Museum is located at the former Soesterberg Air Base, which adds an extra level of authenticity.
Children can marvel at an impressive array of military aircraft, vehicles, and tanks, but there are plenty of other things that children will enjoy in this museum. For example, you can step into a virtual classroom in the Classroom of '45 and experience what the war was like for children then.
You can also climb into a real F-16 and feel what flying such a supersonic aircraft is like. There is also an obstacle course designed for children to see if they have what it takes to become a soldier.
According to the children, the National Military Museum received a rating of 9.2 from Museumkids.nl in 2022, making it one of the highest-rated museums in the Netherlands.
You can reserve entry tickets for the National Military Museum online in advance.
18. Terschuur – Old Crafts & Toy Museum
Address: Rijksweg 87, 3784 LV Terschuur
For children, the Old Crafts & Toy Museum is a journey of discovery through the past! Children can explore how things were done in school and how people used to live, think, and work.
They can scavenger hunt and observe 160 old crafts and professions in various shops and workshops. All these unique places tell something about the history of the Netherlands from 1900 to 1980, and you step into this world.
To top it off, there is also a play area with many traditional Dutch games that children can try. When the weather is nice, children can play outside on the Old Dutch Games Square and try sack racing or stilt walking.
You can purchase tickets for this museum online in advance.

19. Utrecht – Museum Speelklok
Address: Steenweg 6, 3511 JP Utrecht
The Museum Speelklok is located in the medieval Buurkerk in the center of Utrecht, one of the most beautiful locations in the Utrecht city center.
In the Museum Speelklok, you will find a magnificent collection of sometimes centuries-old self-playing musical instruments, such as beautiful music boxes and impressive barrel organs.
The most enjoyable part is the guided musical tours that occur approximately every hour. During these tours, museum staff will guide you through the finest specimens of their collection and make the instruments play music for you, helping you understand why people found these music machines so magical.
You can reserve entry tickets for the Museum Speelklok online in advance.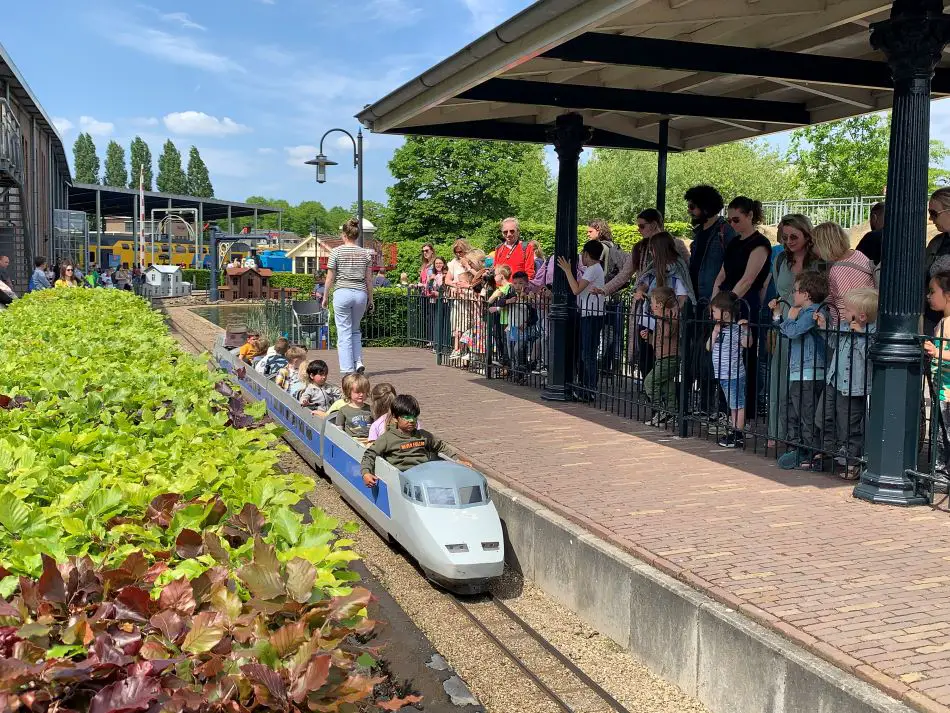 20. Utrecht – National Railway Museum
Address: Maliebaanstation 16, 3581 XW Utrecht
The Railway Museum is in a fantastic location, the former Maliebaanstation in Utrecht, built in 1874.
The Maliebaan has been fully restored and is very impressive. It features a richly painted vestibule with chandeliers, 1st, 2nd, and 3rd class waiting rooms, a luxurious dining hall, and even 19th-century-style toilets.
You can even arrive at the Railway Museum by train. The museum train will take you from Utrecht CS to the Railway Museum, and you will step out of the train right in the middle of the museum. It's a unique way to start a museum visit; the children will love it.
The museum building is located behind the former Maliebaan Station and is a vast industrial-style building resembling a 19th-century workshop.
The Railway Museum in Utrecht has an extensive collection of locomotives, train carriages, steam engines, scale models, paintings of trains, and railway equipment.
But the Railway Museum also offers many attractions and a ride on a miniature train through the museum. The Railway Museum has become more of an indoor amusement park than a traditional museum, which makes the Railway Museum one of the best museums in The Netherlands for children.
You can purchase entry tickets for the Dutch National Railway Museum online.
Map with 20 Child-Friendly Museums In The Netherlands
I have created a map for you to find these 20 child-friendly museums easily.
Click on the top right corner of the map to enlarge it.