Amsterdam and The Hague are the two most popular cities in The Netherlands for expats to move to. However, it isn't easy to decide which city to live in if you have never seen either one. I lived in both Amsterdam and The Hague for decades and have ranked the 11 most important pros and cons of both cities for you.
If you are still unsure if you want to move to The Netherlands, you may be interested in reading 11 pros and cons of living in The Netherlands first.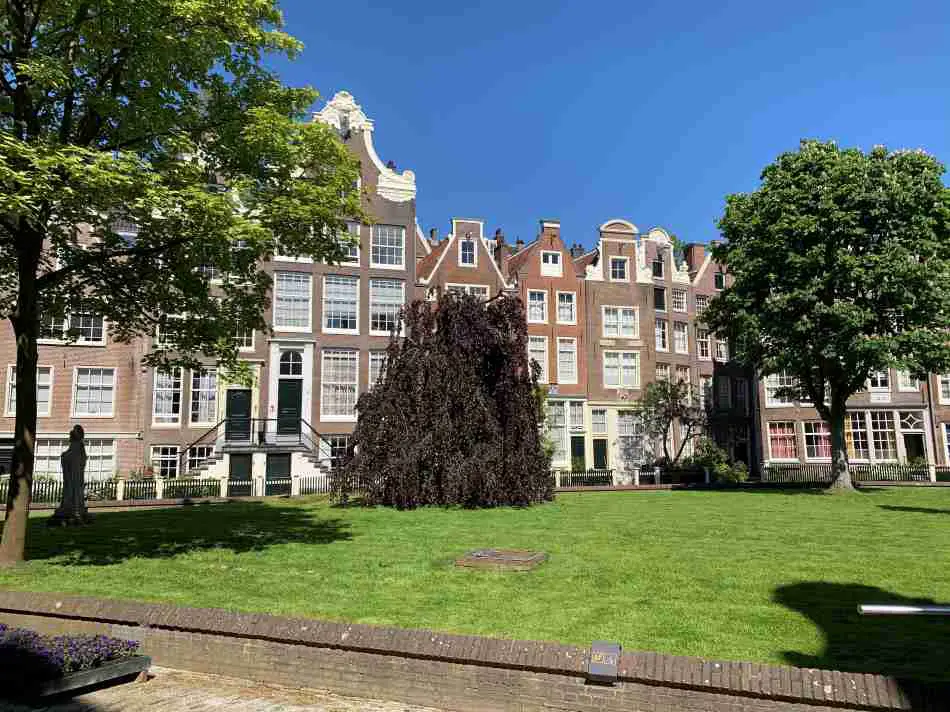 Pros Of Living In Amsterdam
1. Fairytale-Like City Center With Mesmerizing Canals
Amsterdam is a mesmerizing city with its rich history, beautiful canals, and vibrant international atmosphere. It is no wonder that Amsterdam has become so popular because it is magical to sail on these beautiful canals and enjoy the fairytale city around you. Amsterdam is the most charming Dutch city that exists by far.
2. Many People Will Want To Visit You
Amsterdam has an international reputation as a beautiful vibrant city, and the name Amsterdam is known worldwide. If you move to Amsterdam as an expat, you can be sure that many relatives and friends will want to visit you during your stay in Amsterdam and spend a few days in this magnificent city. You will become rather popular just by living in Amsterdam.
3. Many Jobs In Financial Industry
Amsterdam has much more jobs in the financial and tech industry than The Hague, attracting a different type of expat, usually younger expats than those in The Hague. The financial sector in Amsterdam is concentrated in the southern part of town, called the Zuid-As
4. Most Cultural Events And Parties
Part of the reason that Amsterdam is well known is the abundance of cultural events and parties in Amsterdam. I mentioned the parties above, but many of the largest cultural events in The Netherlands also occur in Amsterdam. Amsterdam is the place to be concerning theaters, museums, and cultural events.
5. Close To Schiphol Airport
If you have an international job that requires frequent international travel, easy access to Schiphol International Airport is a prerequisite. Just be smart enough to move to a neighborhood in Amsterdam that allows easy access to the airport but without the constant noise of planes above your head. Read the 11 best neighborhoods in Amsterdam (suggested by locals) to help you decide where to live in Amsterdam.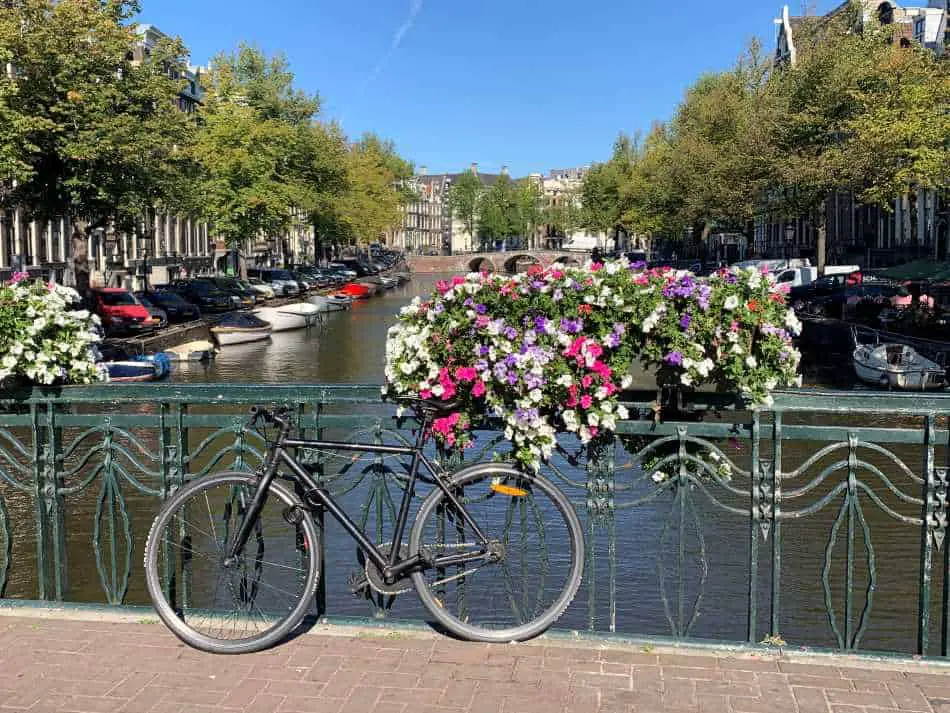 Cons Of Living In Amsterdam
6. Housing Is More Expensive
Traditionally, Amsterdam has been the most popular city to live in for locals as well as for expats. Therefore, house prices in Amsterdam have always been (much) higher than in other Dutch cities like The Hague. You will have to pay up if you want to live in Amsterdam. That is why many locals decide to live elsewhere and commute to their jobs in Amsterdam. I lived for many years in The Hague and commuted by train to my job in the financial district in Amsterdam in 35 minutes.
7. Less International Schools
Surprisingly, at least to me, is the fact that Amsterdam has fewer international schools while much more expats are living in Amsterdam than in The Hague. I figure it has something to do with the younger expat community in Amsterdam's financial and tech industry, who do not yet have a family and children.
8. Too Many Tourists
Amsterdam used to be a big city with a small-town feeling but not any longer because Amsterdam is attracting too many tourists. Locals tend to avoid the city center because it has become one huge gathering of tourists. The authenticity that made Amsterdam famous disappeared. You may want to live in a smaller city like Utrecht to experience an unadulterated Dutch city not yet spoiled by masses of tourists. Read should you visit Amsterdam or Utrecht (Locals weigh in) to understand how Amsterdam used to be.
9. Irresponsible Cyclists
The Netherlands is the only country with more bicycles than inhabitants. Bikes are the most popular transportation in Amsterdam, and you will soon find out that cyclists are irresponsible, if not outright aggressive. The best way to handle this is to buy a bike and go with the other cyclists. Ironically, that is the safest way of transportation possible in Amsterdam.
10. Many Bad Neighborhoods
Amsterdam is a very diverse city where many nationalities and cultures live close to each other. Unsurprisingly, this implies that some neighborhoods are less attractive than others, and you should avoid them at night. You have to select the neighborhood where you want to live carefully. Please, read the 11 best neighborhoods in Amsterdam (selected by locals) on this website for much more information about the best and bad neighborhoods of Amsterdam.
11. Traffic Can Be Horrendous
As mentioned above, traffic in Amsterdam during rush hours can be horrendous. You will have a problem if you need your car during rush hour. The smartest thing to do is to find a neighborhood where you can minimize vehicle use.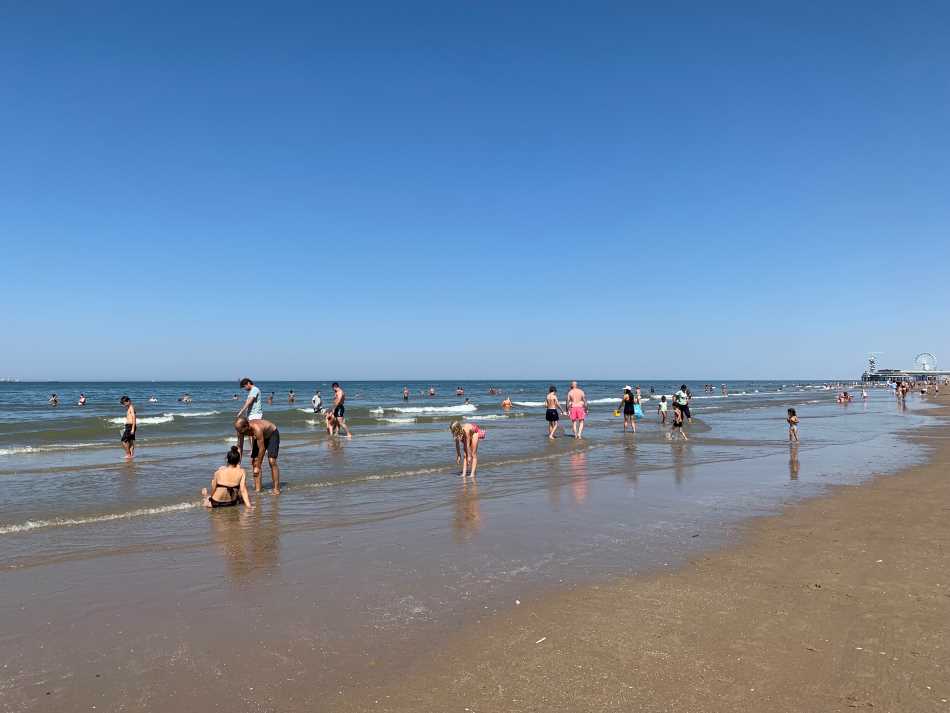 Pros Of Living In The Hague
1. Most Appreciated Dutch City By Expats
The expat city ranking 2019 compared living in The Hague vs. living in Amsterdam directly through the eyes of expats. The Hague ranked much higher (9th place out of 82 cities) than Amsterdam (48th place out of 82 cities) in this survey. The two most important factors for the much higher ranking of The Hague were job security and more affordable housing.
2. Job Security In Governmental Organizations
Expats move to The Hague to work for an (international) governmental organization, and jobs in those organizations come with increased job security. That is much appreciated by the expat community working those jobs.
3. Housing Is Less Expensive
One of the reasons that expats ranked The Hague higher than Amsterdam was the more affordable housing in The Hague. However, this survey was from 2019, and house prices in The Hague have risen more than in Amsterdam. Nevertheless, house prices in The Hague are still significantly lower than in Amsterdam, as demonstrated by a study in 2021 about house prices in The Netherlands.
4. More International Schools
The Hague has much more international schools than Amsterdam. The reason for this difference is probably that expats in The Hague are older than in Amsterdam and already have families with children. On the other hand, Amsterdam attracts younger and single expats who are still looking for the right one in the vibrant party and café culture in Amsterdam.
5. Excellent Public Transportation
Public transportation in and around The Hague is superb. I used to live in The Hague and needed only 35 minutes to commute by train to my job in Amsterdam. In addition, the metro line to Rotterdam will bring you in less than 40 minutes from The Hague to Rotterdam Central Station. Hence, you can enjoy cheaper housing and more international schools in The Hague and still work in Amsterdam or Rotterdam. Sounds like a win-win to me.
6. Next To The Beach
Many expats appreciate the location of The Hague next to the beach because it brings in a wonderful element of relaxation during summer and other seasons. Living next to the beach is one of the most significant advantages of living in The Hague.
Cons Of Living in The Hague
7. Not a Charming City Center
The Hague does not have such a beautiful and mesmerizing city center as Amsterdam. Its city center is primarily dedicated to governmental buildings like the Parliament and many other governmental offices. Some smaller areas have bars and restaurants, but not as many as in Amsterdam. In addition, The Hague has only a fraction of Amsterdam's number of canals.
8. Smaller Expat Community
It is estimated that approximately 60.000 expats (including partners and children) live in and around The Hague, while close to 100.000 expats (including partners and children) live in and around Amsterdam. Fortunately, The Hague has a vibrant expat community, often concentrated around international schools. Please read the 11 best neighborhoods in The Hague (suggested by locals) for more information about the location of the international schools in The Hague.
9. More Bad Than Good Neighborhoods
The Hague may have the reputation of a stately and chic city, but in reality, there are more bad than good neighborhoods in The Hague. You have to be very selective about which area you will live in. Again, read the 11 best neighborhoods in The Hague (suggested by locals) to inform yourself about the good and bad neighborhoods of The Hague.
10. Horrendous Traffic
Amsterdam may be worse traffic-wise, but the traffic in and around The Hague can be equally horrendous. Do yourself a favor and find out how to use the excellent public transportation system to avoid the daily traffic mess.
11. Less Cultural Activities And Parties
There is no denying that there are fewer cultural activities and parties in The Hague than in Amsterdam. The Hague is much more family-oriented; a walk on the beach on a Sunday afternoon is the closest thing to a party.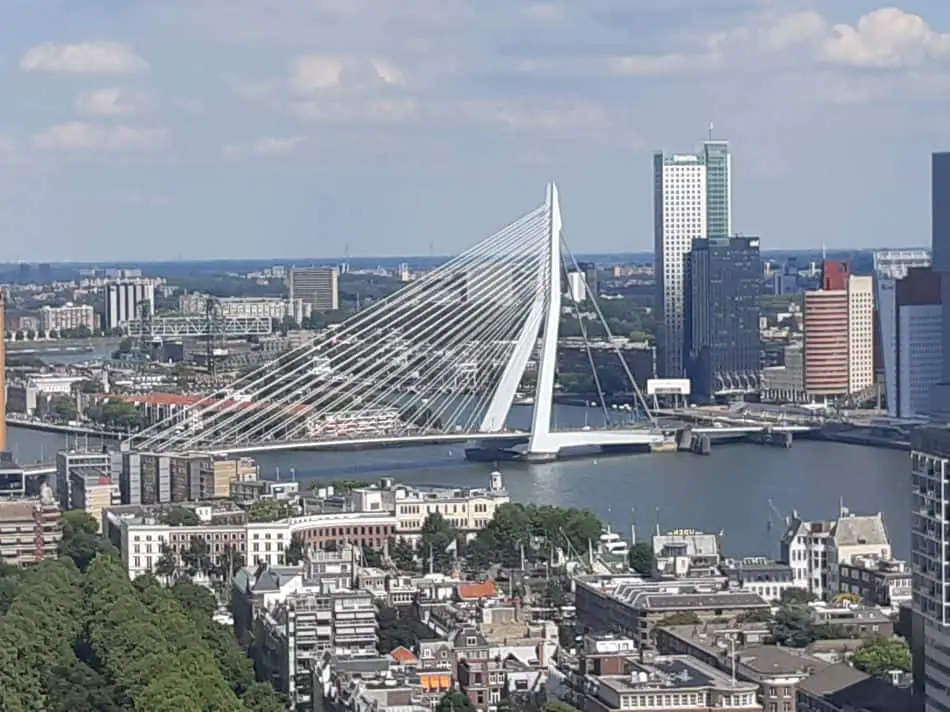 Related Articles About Other Dutch Cities